Promotional Video – The most effective way to promote your business online…
If you've got a product, service or event to share with prospective customers, we can deliver high quality promotional video content for your business.

An online video presence will increase exposure and deliver a better understanding of your products and services. 86% of businesses use video as a marketing tool and 93% of marketers who use video say that it's an important part of their marketing strategy.

Video is an essential tool in social media marketing. It increases traffic to your website and the amount of time people spend there.
Generate leads, increase sales and make your business grow…
We have teamed up with digital marketing specialists Yellow Spider Media to not only provide amazing video content, but also offer services to make sure it reaches as far and as accurately as it can.

To find out more about their services, visit their website: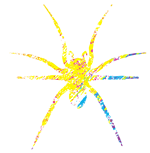 https://www.yellowspidermedia.com

Promotional Films

Promotional Testimonials
I can highly recommend The Agnew Film Company. We are a small charity that has a very visual offer with a variety of target markets and client groups. Jamie and the team were professional in their approach, understood our requirements and managed to produce a number of videos which have been a fantastic asset to us at Challenge 4 Change. We can now send links out to the videos to give potential customers, partners and clients a much better understanding of what we do and the feedback has been excellent.

Dave Djordjevic
Chief Executive, Challenge 4 Change
Pennine Aggregates approached The Agnew Film Company for a high quality corporate video, aimed to highlight a particular aspect of the business. We were looking for a company with a fast turnaround, good communication and an effective end product and they certainly didn't let us down. After our experience we would be more than happy to recommend their services to any other business or individual looking for a high quality video to promote their product.

Mark Dickinson
Director, Pennine Aggregates Ltd
I initially approached Jamie 18 months ago to see if he would be able to film a live concert of one of our party bands, Popwork. The idea was to film the whole show and condense it down into a three minute long promotional video. Jamie and his team certainly delivered. So much so that we had them back to record another promotional video for a different show a few months ago. From the moment that we drew up the plans for filming the shows, up until receiving the finished product, the service that Jamie has provided has been exceptional. He's a thoroughly nice guy to top it all off. I would happily recommend Jamie and his team to any entertainments company or professional entertainer who may be looking for a promotional video to advertise their products. Many, many thanks. A+

Dan Moss
Managing Director, M & S Entertainments Ltd
As a small tourism business, with big ambitions, we needed a promotional film which captured the breadth of what we can offer people wanting to know more about the history of Buxton. The Agnew Film company and the wonderful Jamie managed to capture the essence of our business. They did this with thoughtful sensitivity and creative flair. We are thrilled with the final film and thoroughly recommend this talented hard working company.

Netta Christie
Managing Director, Discover Buxton Tours
The Thomas Theyer Foundation became a registered charity in 2015 and its primary aim is to support children and young people with additional needs or difficult life circumstances, their families and carers, in particularly by providing access to outdoor activities and respite breaks. When we started to look for a film maker to produce promotional films for the foundation we were recommended The Agnew Film Company and approached Jamie. Jamie worked with us for several months to capture footage of our events and outdoor activities along with conducting interviews. Throughout the process Jamie showed not only professionalism and great skill but also patience and empathy. We are delighted with the end results and cannot more highly recommend Jamie to others. Thank you and we look forward to working with you again in the future.

Chris Theyer
Co founder, The Thomas Theyer Foundation

Promotional FAQ's…